Using remote computer management on the Internet network will help you solve your problems without coming to you.
Windows 7, 8 or 10 users need to download the TeamViewer app, run it, and inform us what your ID and password are in order to sign in.
Contact by phone:
+370 686 31228 - Andrew
+370 698 45114 - Povilas
Link to download the app: Teamviewer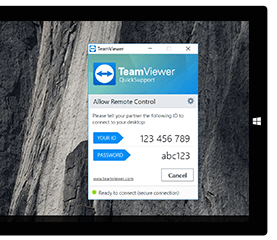 The P.S. image only shows an example, it's not your actual ID and password.